Factors to Consider Before you Rent Space for Storage
21Feb

You may consider renting a storage unit when you need additional storage space. It would be best to consider several factors before deciding on a self-storage solution, such as location, size, cost, security, accessibility, environmental conditions, and reputation.
In this article, we'll look at these factors and discuss what to consider when renting storage space in Ottawa to maximize unused space and save money.
Location
When it comes to storage, you want to be able to access your items quickly and easily, and the location of the storage facility plays a critical role in this.
Proximity to home or work
The first consideration regarding location is proximity to your home or work of the public storage. You want the storage facility to be in a convenient location that's easy to access regularly. It is especially crucial if you plan to store items that you'll need to access frequently, such as seasonal clothing or sports equipment.
Access to major roads or highways
In addition to being close to your home or work, you'll also want to consider the location of the storage facility on major roads or highways. If you plan to visit the storage unit frequently, you'll want to ensure it's easy to get to and that your vehicle or free moving truck can quickly access significant thoroughfares to get to and from the facility.
Availability of public transportation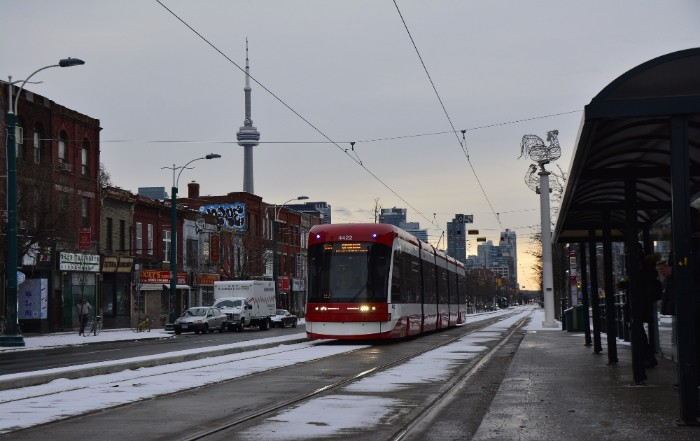 If you don't have a car or prefer not to drive, it's crucial to consider the availability of public transportation when selecting a storage facility. You'll want to choose a location easily accessible by public transportation, whether that means buses, subways, or other forms of public transit.
Neighbourhood safety and security
When considering the location of a storage facility, it's also essential to consider the safety and security of the surrounding neighbourhood. You'll want to look for a facility located in a safe area with low crime rates and good lighting. It will ensure the safety of your stored items and your safety when visiting the facility.
Size
The size of the storage unit you rent will depend on your individual storage needs, and it's essential to assess those needs before selecting a unit.
Assessment of storage needs
The first step in searching for a suitable storage unit is assessing your storage needs. That will involve taking stock of the items you plan to store and estimating the required space.
It's crucial to be as accurate as possible in this assessment, as renting a unit too small will result in cramped and disorganized storage. Renting a unit too large will result in wasted space and higher rental costs.
Choosing the right size the storage unit
Once you know your storage needs well, it's time to search for the proper storage unit size. Storage units come in various sizes, from small closets and lockers to garage-sized, large units. The perfect size will depend on the space you need and your budget.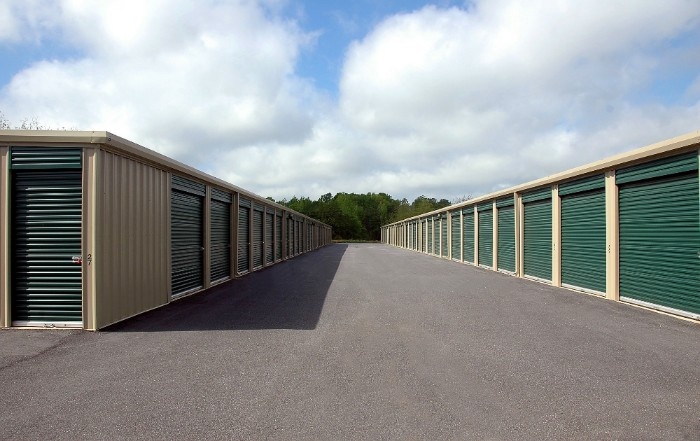 Options for scaling up or down as needs change
Another important consideration regarding unit sizes is whether the storage facility offers options for scaling up or down as your storage needs change. For example, if you're storing seasonal items that you'll only need access to a few times a year, you may only need a small unit.
However, if you eventually need more space, it's essential to have the option to scale up to a larger unit quickly.
Cost
While finding a unit that's the right size and in a convenient location is essential, ensuring that the cost is affordable and fits within your budget is also vital.
Overview of pricing structures for storage facilities
Storage facilities typically offer a few different pricing structures for their units. Some facilities charge a flat monthly rate for their units, while others may offer discounts for longer-term rentals. It's essential to understand the pricing structure of the facility you're considering and any additional fees that may come with it.
Hidden fees and additional costs to consider
When renting storage space, it's essential to consider any hidden fees or additional costs. For example, some facilities may charge administrative fees, security deposits, or late fees. It's essential to read the rental agreement carefully and ask questions about any fees or costs.
Comparison of prices between different storage facilities
Another important consideration when it comes to cost is the comparison of prices between different storage facilities. It's a good idea to research and compare the prices of several facilities in your area, considering factors like location, size, and amenities offered.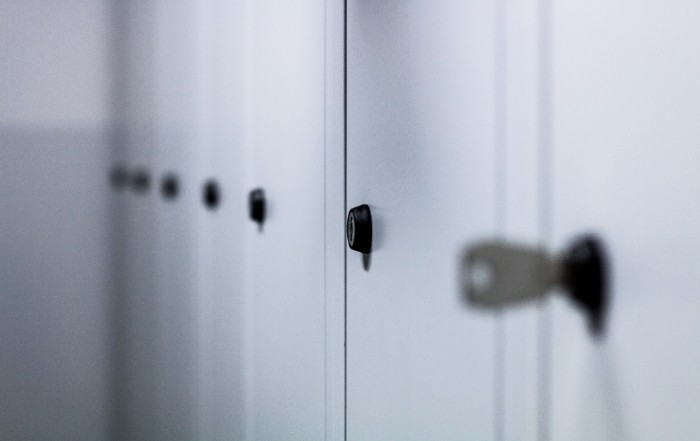 Security
The safety and security of your stored items should be a top priority to ensure peace of mind and prevent loss or damage to your belongings.
Types of security features offered
The types of security features offered by storage facilities can vary greatly. Some standard security measures include surveillance cameras, electronic gate access, alarms, and on-site security personnel. It's essential to research the security features of a facility and ensure that they are sufficient for your needs.
Level of security required for stored items
The level of security required for your stored boxes, supplies, and items will depend on the type and value of the items. Suppose you are storing valuable items, such as jewelry or electronics. In that case, you may want to choose a room or building with more advanced security measures, such as 24-hour surveillance and on-site security personnel.
Insurance and liability coverage
It's important to consider insurance and liability coverage when renting a storage unit. Most storage facilities offer basic insurance coverage for stored items, but ensuring that the coverage is sufficient for your needs is essential. Some facilities may also offer additional insurance coverage for an additional fee.
Accessibility
You want to ensure that you can access your stored items when needed and that the facility is convenient and easy to use.
Access hours and policies
The access hours and policies of a storage facility are essential considerations. Make sure to understand the access hours of the facility and whether there are any restrictions on when you can access your unit.
You can access some storage facilities 24/7, while some, even small units, are accessible only through an on-site staff.
The convenience of accessing stored items
The convenience of accessing your stored items is also an essential factor to consider. Make sure to choose a facility convenient to your home or workplace that offers easy and convenient access to your unit. That may include drive-up access, ground-level units, or carts and dollies to assist with moving items in and out of your unit.
Availability of on-site staff or assistance
Finally, it's essential to consider the availability of on-site staff or assistance at the facility. That may include on-site management or maintenance staff who can assist with issues or questions and additional services like package delivery or mailboxes. Access to on-site staff can provide peace of mind and ensure you resolve any issues efficiently and quickly.
Environmental Conditions
The correct storage facility should protect your belongings from environmental damage caused by extreme temperatures, pests, and mold.
Climate control options
Climate control is a feature offered by many self-storage units, and it involves maintaining the temperature and humidity levels within the storage unit. That can help prevent damage caused by extreme temperatures and humidity, such as warping, cracking, and moisture damage to furniture, electronics, and other valuable items.
Climate-controlled storage units are critical if you store items sensitive to temperature and humidity, such as antiques, musical instruments, and documents.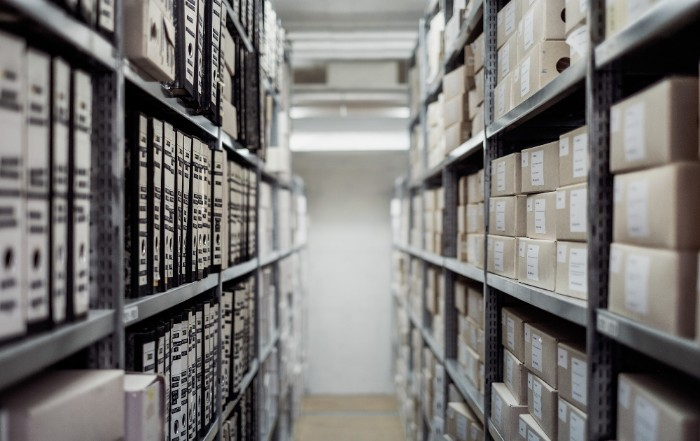 Protection against pests and mould
Storage facilities should take measures to protect against pests and mould. Pests like rodents and insects can damage stored items, while high humidity can cause mould growth. Look for a facility that takes measures to prevent pests and mould, such as regular inspections, pest control treatments, and proper ventilation.
Adequate ventilation and air quality
Adequate ventilation and air quality are essential factors when choosing a storage facility. Proper ventilation helps prevent the buildup of moisture and odours while maintaining good air quality, and poor air quality can lead to musty odours and mould growth. Look for a storage facility with proper ventilation and air quality measures.
Reputation and Reviews
A good reputation and positive reviews can give you peace of mind that your belongings will be safe and secure while in storage. Here are some key things to consider:
Researching the reputation of the storage facility
Do your research to determine the reputation of the storage facility. Look for facilities that have been in business for a long time and have a track record of satisfied customers. You can research storage facilities by checking with the Better Business Bureau, the local Chamber of Commerce, or other community organizations.
Reading online reviews from current and former customers
Reading online reviews from current and former customers can be a great way to understand the storage facility's reputation. Look for reviews on the storage facility's website and third-party review sites like Yelp, Google, or Facebook. Read positive and negative reviews to get a well-rounded view of the facility.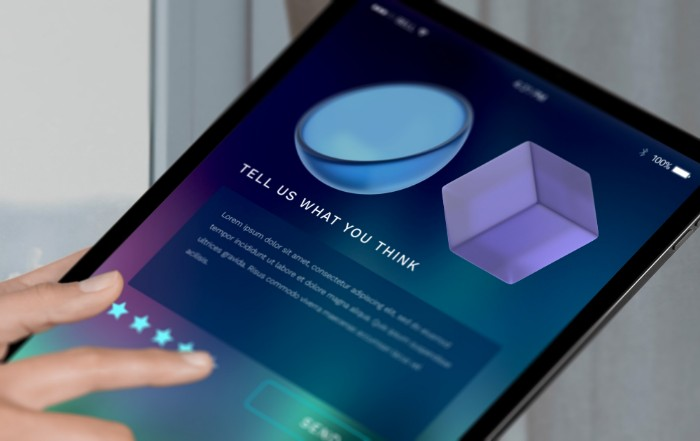 Asking for recommendations from friends or family
Asking for recommendations from friends or family can also be a helpful way to find a reputable storage service facility in Ottawa. If someone you know has had a positive experience with a storage facility, it is more likely that you will have a positive experience as well.
Final Thoughts
Renting storage space in Ottawa can be an excellent solution for individuals or businesses looking to store their belongings. However, there are several key factors to consider before making a decision. By carefully evaluating these factors, you can ensure that you choose a storage facility that meets your needs and provides you with peace of mind.
Take your time, do your research, and make an informed decision. Doing so lets you rest assured that your belongings will be safe and secure while in storage.