Your Moving Checklist
We've Put Together This Comprehensive Moving Checklist to Help You
As professional movers, we've found one thing to be true: the absolute best way to take the stress out of a move is by having a solid plan, and sticking to it. That's why you need a comprehensive moving checklist.
Well, we've put one together for you!
Wherever you're moving in Canada, you can print out this moving checklist and follow it, or use it as the inspiration for your own unique plan.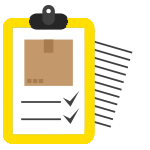 When You Feel You Are Ready to Plan Your Move:
If you're moving within our service area (Ottawa, Ontario), contact TLC Moving & Storage as soon as possible to get a quote and book your move. We'll deliver boxes and other packing materials to you so you can begin.
Start a "Move Calendar," including important moving and packing dates and milestones.
Changing Your Address:
File a change of address with Canada Post. Pick up some change of address cards while you're at it!
Notify utilities and other services (like power, heat, internet, and cable) of your moving date. Some companies require that you book a transfer of services up to three weeks before the service visit will take place, so book early.
If you are moving to a new city, ask your family doctor for a referral.
If your children need to change schools, make sure their records are transferred and register them with the new schools.
Change your address with any other necessary institutions.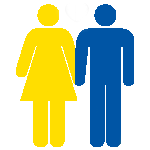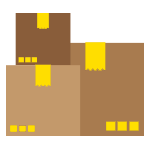 Leading Up to The Move:
Make a packing priority order. Pack your least-needed items first, and work towards the most-needed items. Pack everyday items like toothbrushes last.
Label boxes as you go so you know what's in them and where they belong. This will help you and your movers.
You can get rid of a lot of old stuff by donating unused items to a charitable organization, selling it in a yard sale, or giving it away to neighbours.
Organize important documents into folders so they can be located again after the move
The Day Before the Move:
Arrange to take possession of your new home before you relinquish ownership of your current house.
Confirm when your professional movers will be arriving and plan accordingly.
Empty and clean your fridge and stove.
Pack a few essentials (like snacks, phone chargers, and a roll of toilet paper) into a backpack.
Double-check everything on your Moving Checklist.
Get a good night's rest!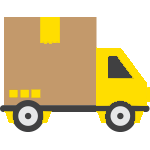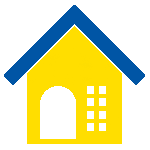 Moving Day:
Welcome your movers. We're here to help, and we'll make it go as smoothly as possible.
Let us know of  any important details, such as fragile items.
Make sure you've got everything in the house, and do a final check to be sure you didn't forget anything.
When we arrive at your new home, direct us to where furniture and large items will go.
Settle in to your new home and enjoy a job well done!
Some Final Thoughts
Some items are not easy to move. Things like frozen food should be consumed if possible, while products that are poisonous, flammable, or corrosive should be disposed of prior to the move.
Do not pack cleaning fluids like bleach with your regular boxes, since these may leak. Instead, pack these separately.
Valuables like jewelry and mementos should be packed very carefully and securely. You don't want to lose track of them, and you'll want to find them quickly after your move.
If you're moving your business, the same basic principles still apply—all you need to do is adapt your Moving Checklist to your needs!