Professional Help for Moving – Furniture and Upstairs/Downstairs Services in Ottawa
20Sep

Moving can be a daunting task, but it doesn't have to be. With the right professional help for moving, relocating your home or office can be a smooth and stress-free experience. In Ottawa, several expert moving services are available to cater to your specific needs, ensuring a seamless transition from one location to another. So, why not sit back, relax, and let the professionals handle the heavy lifting?
Key Takeaways
Expert Moving Services in Ottawa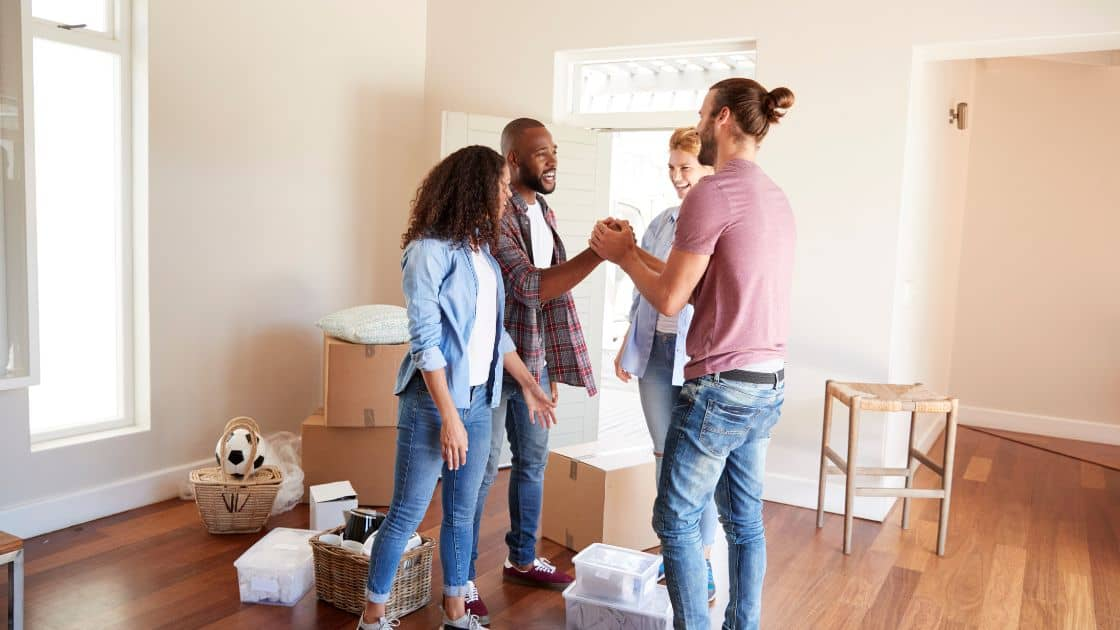 A fantastic range of expert moving services are available in Ottawa, all aiming to surpass customer expectations and deliver outstanding service. From full-service moves to packing and storage solutions, these professional movers have you covered.
At TLC Moving and Storage, we have a dedicated team of experienced movers in the Ottawa/Gatineau region, they handle everything from moving furniture across the street to long-distance moving across the country. As one of the top movers Ottawa has to offer, they prioritize customer satisfaction and efficient service.
Customers throughout the Ottawa area can find comprehensive solutions for all their moving needs through these services. With a fleet of moving trucks and a wealth of expertise, they ensure a smooth moving experience for both residential and commercial clients. Whatever your moving needs, you can trust these professional movers to get the job done efficiently and safely.
Full-Service Moves
Full-service moves offer a comprehensive moving solution that includes everything from supplying packing materials to loading, transportation, and unloading of your belongings. This all-inclusive service is perfect for those who want to sit back and relax while the professionals handle the heavy lifting. Expert movers in Ottawa specialize in full-service moves and have earned a reputation for their exceptional quality of service.
Trained packers carefully box and label your belongings for easy identification during a full-service move. A moving truck is then used to transport your items safely to your new location. By entrusting your move to these professionals, you can rest assured that your belongings will be well-protected throughout the entire process.
Packing and Storage Solutions
Successful moves require packing and storage solutions as their vital components. For those feeling overwhelmed or having limited time for packing, Ottawa's professional movers offer their packing services. They are also trained to handle heavy lifting and ensure the safe transportation of your belongings.
Utilizing a range of packing materials such as:
Assorted boxes

Packing tape

Bubble wrap

Furniture covers
These professional movers guarantee the secure and safe transit of your belongings during a move. Moreover, they offer storage solutions in various sizes, providing a secure, dry, and temperature-controlled environment for your possessions.
Customized Moving Assistance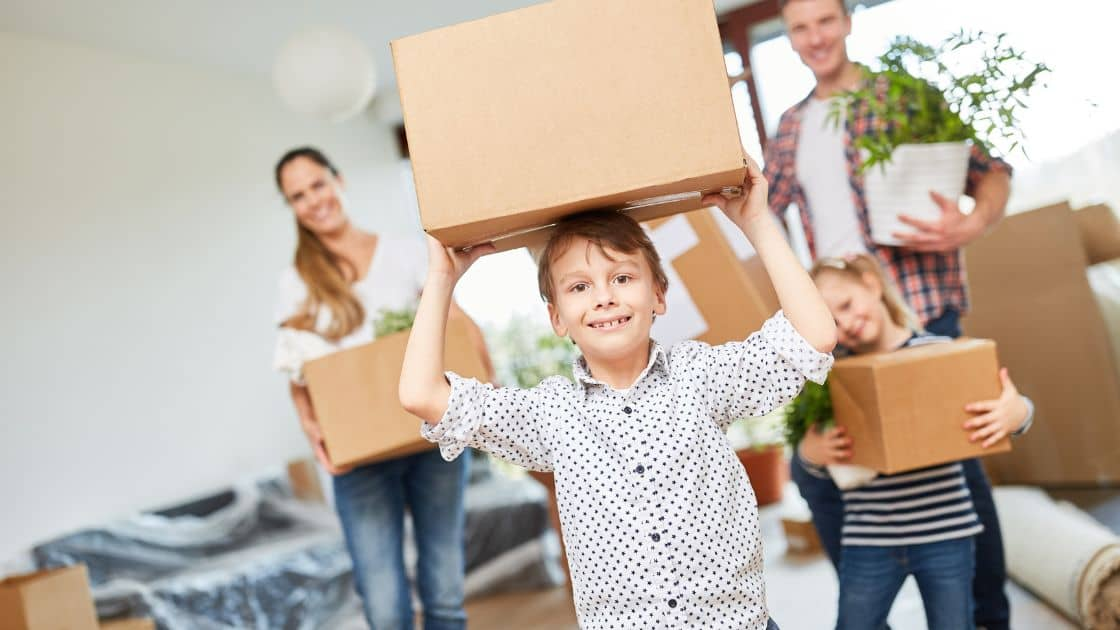 Recognizing the uniqueness of every move, there might be times when you need specialized services tailored to your requirements. Customized moving assistance offers tailored solutions for situations like senior moves, confidential moves, and business relocations. By enlisting the help of expert movers in Ottawa, you can ensure that your move is handled with the utmost care and professionalism.
Customized moving assistance caters to individual requirements, whether it's a senior citizen needing additional help or a business shifting to a new office. These experts understand the unique challenges and complexities of each move and provide the necessary support to ensure a smooth transition, offering help moving tailored to your specific needs.
Senior Move Assistance
Moving can be particularly challenging for seniors, who may require additional support and care during the process. Senior move assistance is designed to focus on the unique needs of seniors, ensuring a seamless transition to their new home. By adhering to the GRANDMA RULE®, professional movers treat seniors with the same respect and kindness they would show to their own grandmothers.
Throughout the whole moving process, senior move assistance provides personalized, respectful, and efficient support. From packing to transportation, these specialized services are tailored to meet the needs of seniors, reducing stress and providing expert care during the move.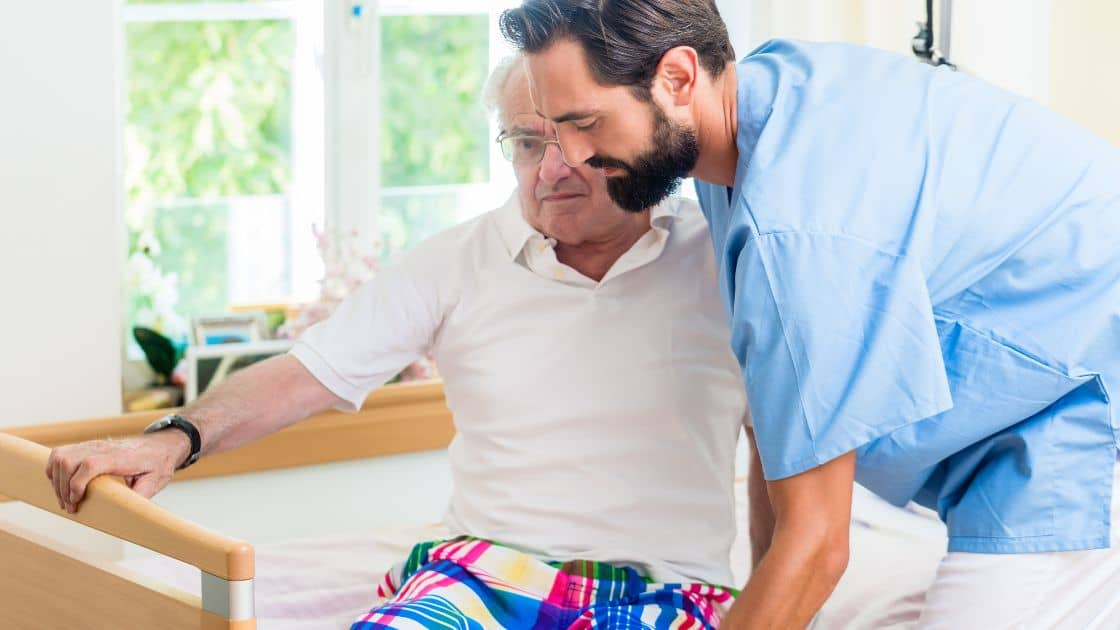 Confidential Move Support
Those needing discretion and privacy during their move should consider confidential move support as a necessity. This specialized service caters to situations such as:
Relocating sensitive documents

Transporting valuable or high-security items

Moving items for businesses or organizations with stringent confidentiality requirements
Professional movers in Ottawa guarantee privacy during confidential moves by restricting access to the particulars of the move to the representative who booked it. With their experience and expertise, they ensure that your sensitive belongings are handled with the utmost care and discretion.
Business Relocation Services
Companies aiming to relocate their operations with minimal disruption can largely benefit from business relocation services. These services include:
Planning and coordination

Packing and unpacking

Furniture disassembly and assembly

Loading and unloading

Transportation

Storage solutions
In addition to providing comprehensive moving solutions, business relocation services also assist with the logistical complexities of relocating a business. Some of the services they offer include:
Determining the new location

Preparing employees for the move

Managing the transportation of equipment and furniture

Setting up the new office space

Handling any necessary permits or licenses
Professional movers offer invaluable support throughout the entire process of business relocation.
Handling Heavy and Large Items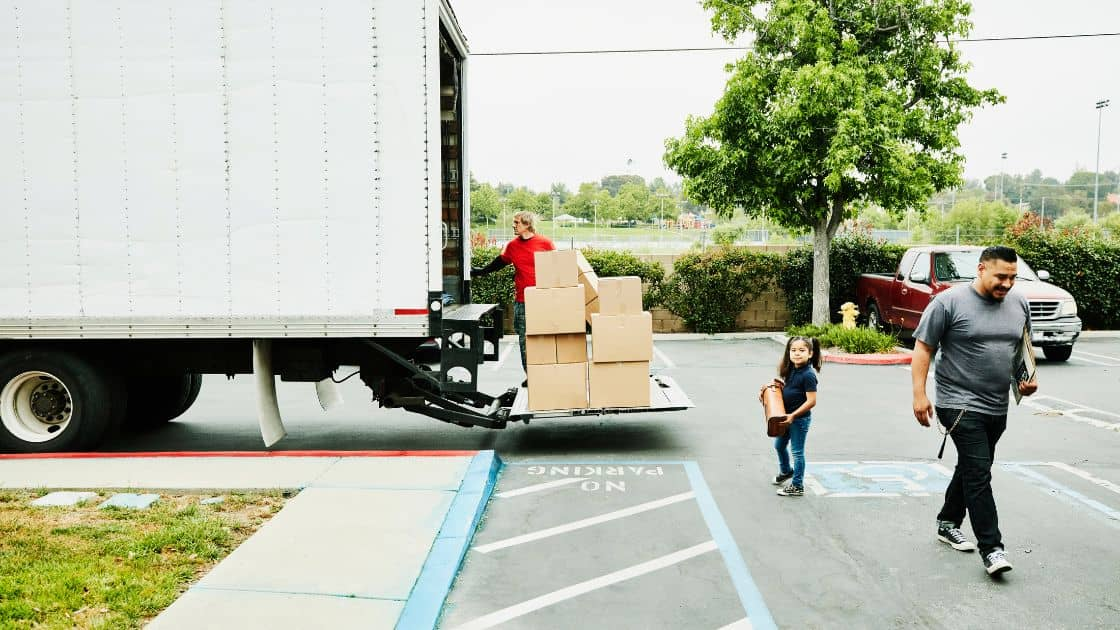 The task of handling heavy items and large items during a move can be quite daunting. It requires specialized skills and equipment to ensure the safe and efficient transportation of items like heavy furniture, appliances, and large belongings. Expert movers in Ottawa offer services such as heavy furniture moving, appliance relocation, and in-house moves and rearranging to cater to these specific needs.
With the right tools and expertise, professional movers can handle heavy and large items with ease, ensuring that your move is completed safely and efficiently. Some examples of items that professional movers can handle include:
Grand pianos

Large refrigerators

Furniture such as sofas, beds, and dining tables

Gym equipment

Antiques and fragile items
Whether it's relocating a grand piano or moving a large refrigerator, these experts have got you covered.
Heavy Furniture Moving
Heavy furniture moving involves the safe and efficient handling of large, bulky items that can be difficult to maneuver. Expert movers in Ottawa are equipped with the necessary tools and experience to handle these challenging tasks, ensuring that your heavy furniture is moved with care.
Potential risks associated with relocating heavy furniture include personal injury, property damage, and accidents. By entrusting this task to professional movers, you can minimize these risks and ensure that your furniture arrives at its destination in the same condition it left.
Appliance Relocation
Appliance relocation is another challenging aspect of moving that requires specialized skills and knowledge. Professional movers in Ottawa are trained to properly disconnect, transport, and install household appliances, ensuring that they arrive at your new home in perfect working condition.
From washing machines to refrigerators, professional movers handle each appliance with care, using appropriate packing materials and techniques to prevent damage during transit. With their expertise, you can rest assured that your valuable appliances will be safely and efficiently relocated.
In-House Moves and Rearranging
In-house moves and rearranging involve the reorganization of furniture and belongings within a home or office. Whether you're staging a home for sale or simply looking to refresh your living space, professional movers can provide the help with furniture you need to move bulky and large items with ease.
Expert movers in Ottawa offer a range of services for in-house moves and rearranging, from packing and unpacking to setting up your new home. By enlisting their help, you can ensure a smooth and hassle-free experience, saving you time and effort in the process.
Long Distance Moving Services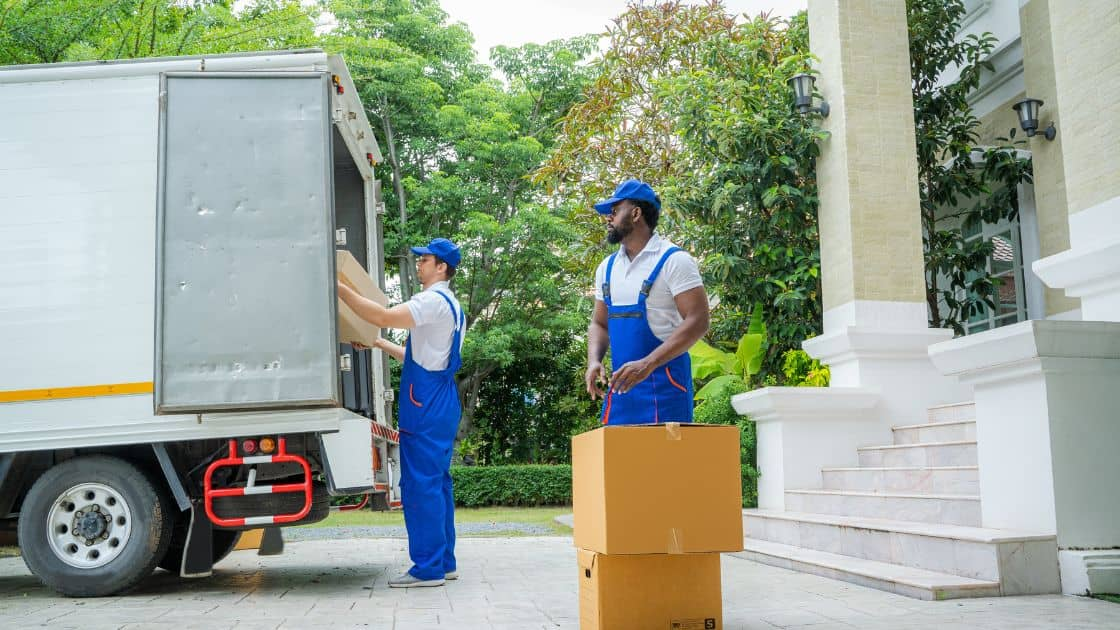 Those moving across Eastern Canada can avail of comprehensive planning, preparation, transportation, and delivery solutions from long-distance moving services. These services ensure that your belongings are safely and efficiently transported to your new destination, regardless of the distance involved.
With an experienced team of movers and a fleet of moving trucks, professional moving companies in Ottawa can handle long-distance moves with ease. They offer a range of services including:
Packing your belongings

Coordinating delivery windows

Providing storage options

Handling logistics and paperwork
By hiring a professional moving company, you can ensure a smooth and stress-free move.
Planning and Preparation
A successful long-distance move requires thorough planning and preparation. It is advisable to allot a minimum of two months for this process, which includes creating a detailed moving plan and timeline.
By giving yourself ample time to plan and take care, you can ensure a smooth and organized move, minimizing potential hiccups along the way.
Transportation and Delivery
The transportation and delivery of your belongings during a long-distance move require careful coordination and attention to detail. Professional movers take various measures to ensure the safety of items during transportation and delivery, such as utilizing protective materials, handling fragile items with care, and taking precautions to protect homes from damage.
Challenges typically encountered during the transportation and delivery phase of long-distance moving include efficiently packing items, synchronizing delivery windows, and addressing logistical complexities.
By entrusting your move to professional movers, you can overcome these challenges and ensure the safe and timely arrival of your belongings at your new destination.
Contacting Professional Movers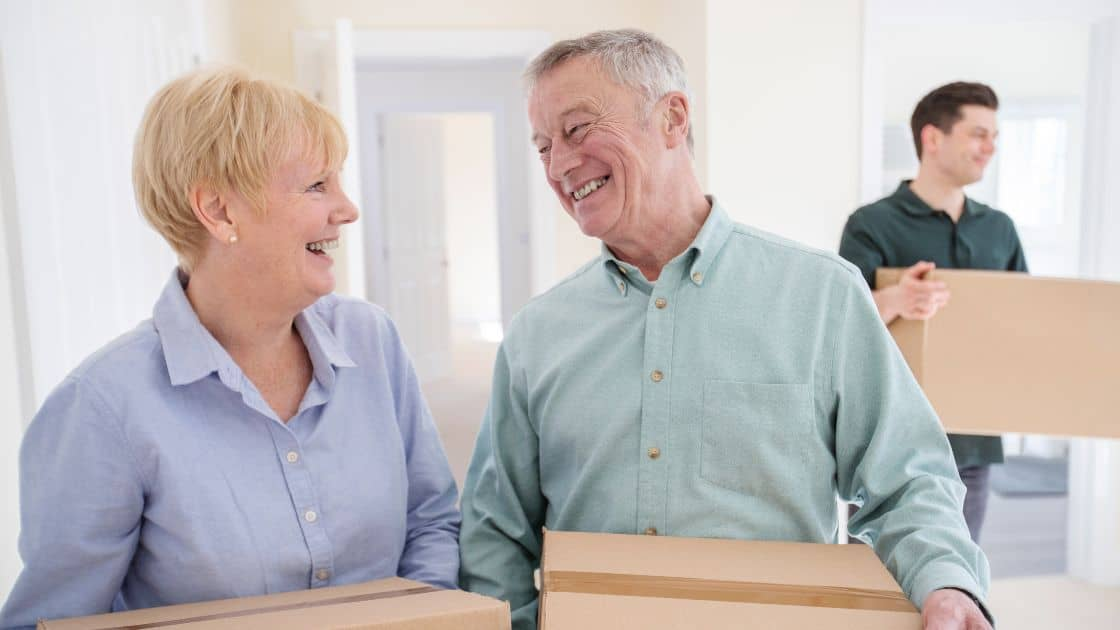 Selecting the right moving company for your needs involves conducting thorough research and reviewing customer feedback. By requesting estimates and comparing services, you can make an informed decision and choose the best professional movers in Ottawa for your move.
Once you have identified the ideal moving company, the final step is to book and confirm your move. This involves securing your moving date, ensuring that the company is fully insured, and verifying that they can handle your specific moving requirements.
Research and Reviews
To find the best fit for your needs, it's important to research and review different moving companies. By examining ratings across multiple review sites, checking the company's online reputation, and asking friends or family members for recommendations, you can gather valuable information about a moving company's reputation before making a decision.
When examining customer reviews, it is important to consider aspects such as:
Reliability

Customer service

Efficiency

Care for belongings

Pricing

Overall experience
This will help you make an informed decision and ensure that you choose a moving company that meets your specific needs and expectations.
Requesting Estimates
By requesting estimates from potential moving companies, you can compare prices and services to find the most suitable choice for your needs. Here are some details to provide when requesting an estimate:
Your current location

Destination

Date of the move

Size of the move

Any additional services required
For the most competitive rate, it is recommended to request estimates during the week, when moving companies are less busy. Additionally, moving in the middle of the month and in the morning may result in a lower rate.
Booking and Confirmation
Once you've received and reviewed an estimate from our professional movers in Ottawa, you can proceed to book and confirm your move. Make sure to review the estimate and inquire about any questions you may have before confirming your booking.
To confirm your booking, you can reach out to our moving company by telephone. Make sure to provide all necessary details and verify that we are fully insured and capable of handling your specific moving needs.
Summary
In conclusion, professional moving services in Ottawa offer a comprehensive range of solutions to cater to your specific moving needs. From full-service moves and packing/storage options to customized moving assistance and long-distance relocation, these expert movers ensure a smooth and stress-free moving experience. By researching, reviewing, and comparing moving companies, you can find the perfect fit for your needs and entrust your move to the professionals, giving you peace of mind and a seamless transition to your new home or office.
Frequently Asked Questions
What do most movers charge per hour?
Most movers charge an average of $80 to $120 per hour for local moves. The total cost of a move is usually determined by the amount of items being moved and can be slightly more expensive at the beginning and end of each month.
How much does it cost to get people to help you move?
The average cost of moving requires at least two movers, and typically ranges from $50-$250 per hour.
What day is the cheapest day to hire movers?
For the most cost-effective move, weekday days such as Monday, Tuesday, Wednesday or Thursday are your best bet — these are typically less busy days for moving companies and will offer more competitive rates.
How much are movers in Ottawa?
Movers in Ottawa typically charge $150 – $220 per hour for local moves, depending on the size and distance of the move.
What services are included in a full-service move?
A full-service move includes supplying materials, packing and unpacking, disassembling and reassembling furniture, providing specialty packing, loading and unloading, and insurance coverage for the cargo.
What is the solution for moving heavy furniture?
How do I get help moving big objects? Protect doors and remove molds when needed. Use "L" methods in order to bring chairs to the door. Use personal security gear. Use a Dolly to handle heavy and awkward items. Use a lift strap or rope.